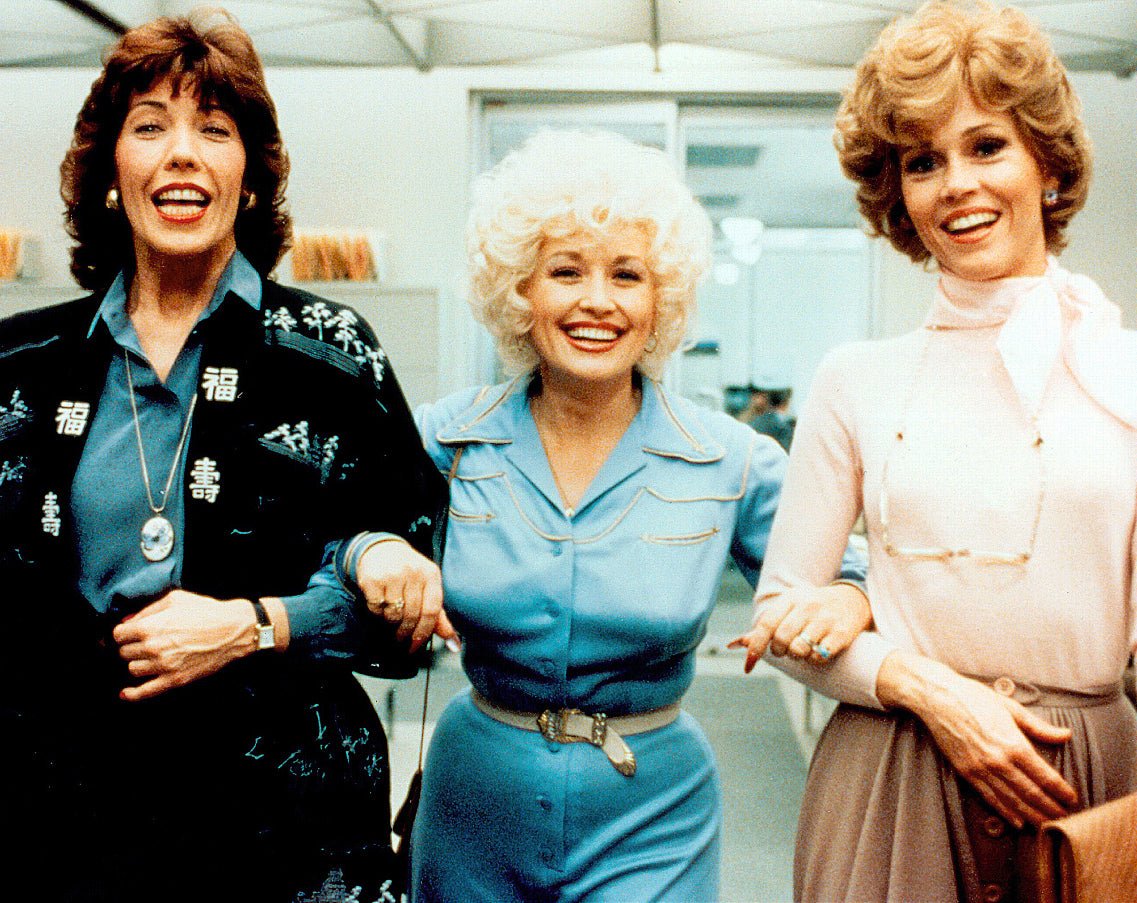 Betsy & Iya Movie Date: 9 to 5
Betsy & Iya is screening the classic film 9 to 5 and you're invited! Join us as we celebrate women doing business the right way, and our 15 years of designing and making jewelry in Portland.
Plus, for a limited time, get discounted B&I gift cards! Gift cards will be ready for pick up at the Hollywood on 9/24 and can be used online, in-store, or at the Hollywood Movie Date. See bottom of this page to purchase a gift card without reserving a ticket.
When: September 24, 2023 // Shopping at 2:30pm // Showtime at 3pm
Where: The Hollywood Theatre - 4122 NE Sandy Blvd., Portland, OR
To reserve multiple tickets but buy just one gift card,  add the total tickets you'd like minus one to your cart and then add the gift card + ticket. So if you'd like 4 tickets total + $100 gift card, add 3 of Just the Free Ticket and then 1 of Free ticket + $100 gift card for $90.
Why 9 to 5? Because it still matters and it's a lot of fun! A power trio of Dolly Parton, Lily Tomlin, and Jane Fonda tackle gender bias, harassment, and office absurdities with heart and humor. Friendship, fairness, and feminism prevail, transforming the mundane 9-to-5 into a business revolution. It's a funny and big hearted film with real world resonance, even today 40+ years after its initial release.
We're hosting this event as a HUGE thank you to you, our customers for your enthusiasm about what we do. Invite your friends; the more the merrier! This is the type of film you'll want to watch (or rewatch!) with a crowd.
Plus, come early to shop our jewelry in the Hollywood lobby. We'll donate 5% of sales during the event to the Hollywood and 10% to Dolly Parton's Imagination Library which mails free, high-quality books to children from birth to age five, no matter their family's income.
Read our Open Letter announcing this event and calling for Portlanders to come together in celebration of our city and the small businesses who make up its main streets.
Want a discounted gift card, but can't make the movie? Use code 9to5giftcard to save on our Physical Gift Cards and Digital Gift Certificates.