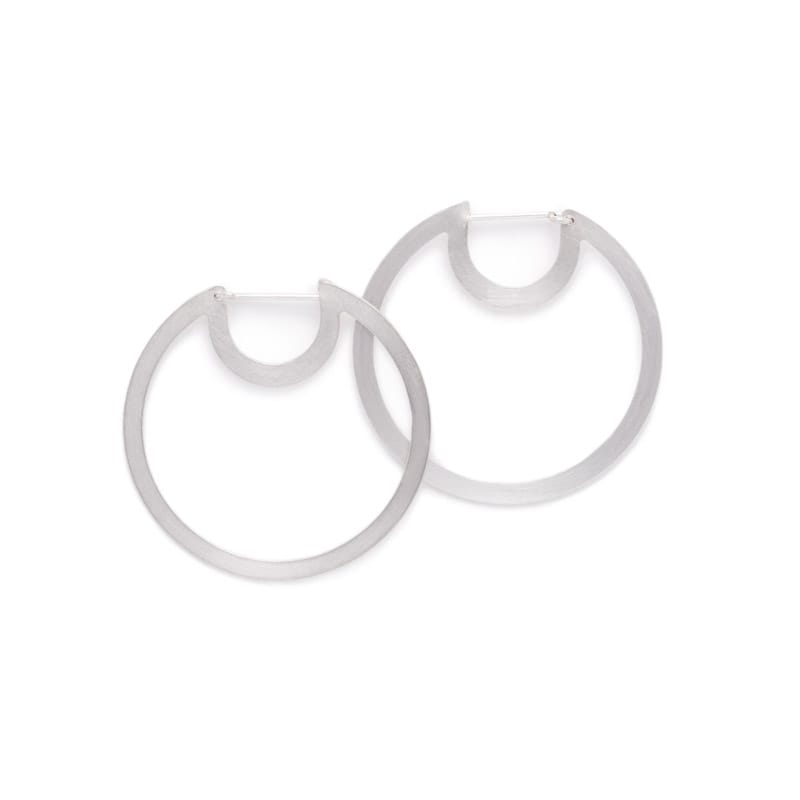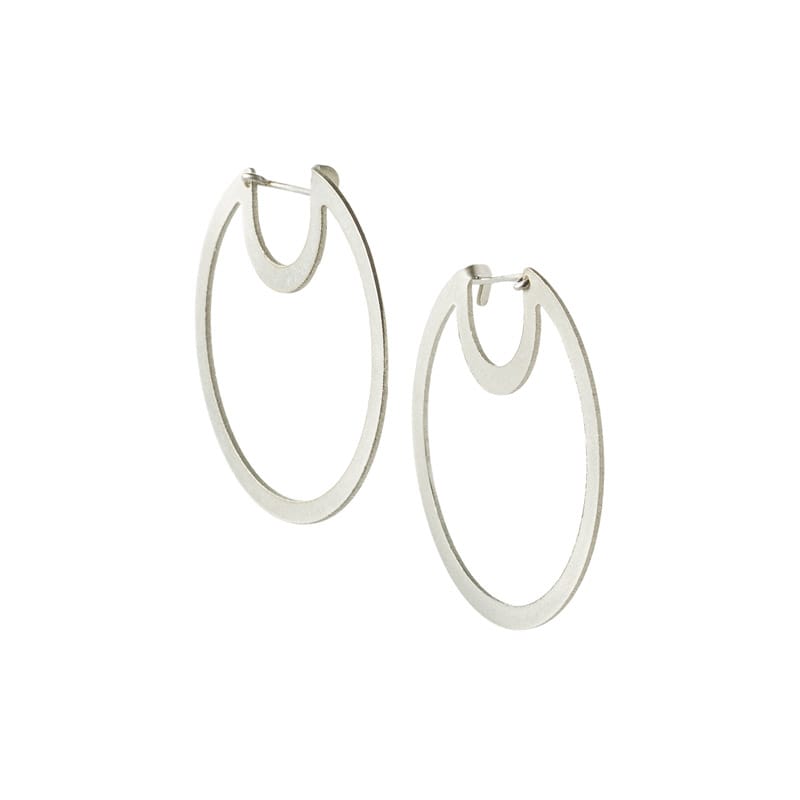 Bombona hoop earrings - Small
These earrings are the cool little sis to the large Bombona hoops and totally hold their own wherever they go. They may be smaller but they're just as much fun to hang out with.
Materials: Brush-finished brass or sterling silver hoops with betsy & iya handcrafted silver-filled ear wires. 
Crafted by hand in our Portland, Oregon production studio. 
The Canto Collection brings an easy wearability that turns sexy confidence into a part of daily life. Inspired by Betsy's experiences in vibrant Mexico City, the pieces embody rhythm and movement; they're made for dancing, for embracing sensuality and living life to the fullest.
Raw brass and sterling silver can tarnish over time. Both can be brought back to their original luster with a polishing cloth. For information on how to keep your jewelry looking gorgeous for the long haul, go here.
Hoops are approximately 1 1/2" in diameter.