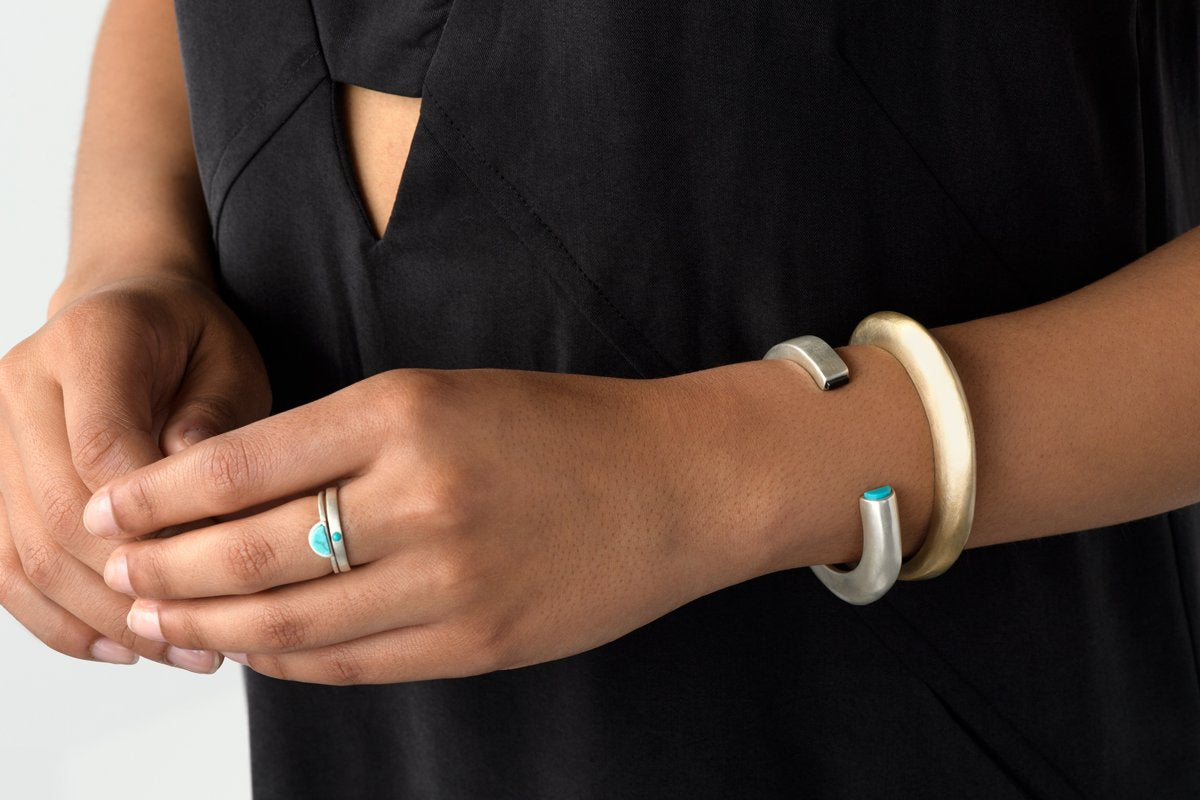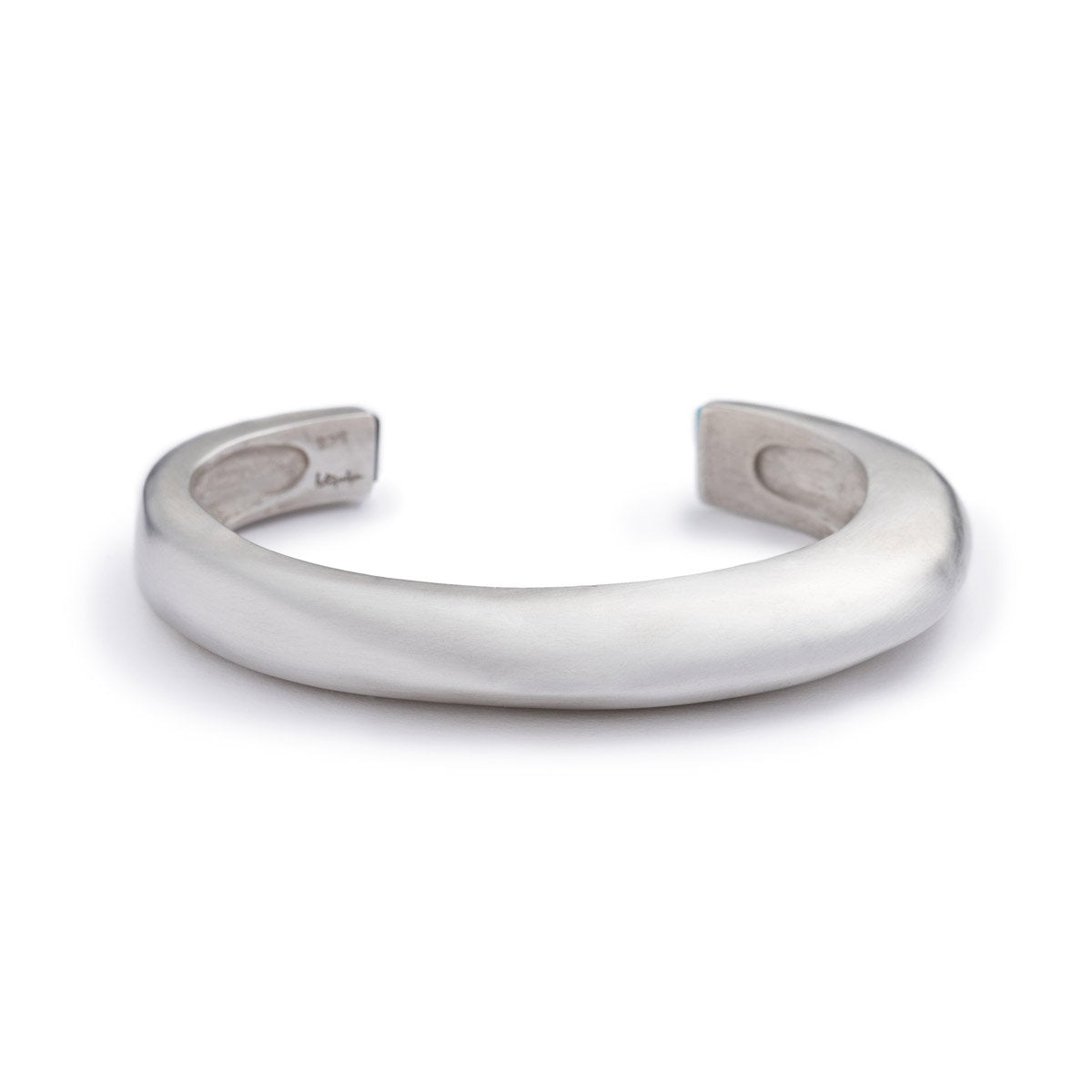 Cima cuff bracelet
Pickup currently unavailable at Betsy and Iya
Cima cuff bracelet
Bronze / Petite
Betsy and Iya
Pickup currently unavailable
1777 NW 24th Avenue
Portland OR 97210
United States
+15032275482
This asymmetrical statement cuff is as beautiful as it is strong. Cast in solid sterling silver or bronze, it's also hiding a pretty little secret: turquoise and jasper are tucked away at the end of the cuff's hand-carved curves. Wear facing up or down depending on your mood.
Materials: Cast bronze or sterling silver cuff with Kingman turquoise and black jasper inlay.

Due to Mother Nature's whims, each stone will vary slightly.

All stones in this collection have been ethically mined in the western United States (Arizona or Oregon) and were specially cut for betsy & iya. Every step of the stones' creation process, from mine to market, adheres to strict protocols for environmental protection, fair labor practices, and accountability. Learn more about our commitment to using Fair Trade stones here.
Crafted by hand in our Portland, Oregon production studio.
Inspired by condors taking flight at the ancient site of Machu Picchu, the Inti Collection embodies the birds' effortless ascent. Featuring Fair Trade Arizona turquoise and Oregon jasper, solid sterling silver, and gorgeous light-catching fringe, these multidimensional pieces epitomize strength and beauty. View the Inti Lookbook.
Bronze and sterling silver can tarnish over time. Both can be brought back to their original luster with a polishing cloth. We stabilized our stones to increase their hardness, but turquoise and jasper, should still be worn with proper care. Though commonly used in jewelry, these stones are not indestructible. If dropped, banged or forcefully rubbed up against a harder surface, the stone could become damaged (cracked or scratched). We recommend removing the jewelry when it makes most sense–e.g. don't do hardcore outdoor sports with your pieces on, don't wear them in a hot tub or submerged in water for a long period of time, put jewelry on after putting products in hair, etc. and you should be good to go!
For information on how to keep your jewelry looking gorgeous for the long haul, go here.
Available in 2 sizes:
Petite measures 2 3/16" (inside diameter) and 1 3/16" at taper. Fits comfortably on wrists with a circumference of 5 1/2" to 6".

Average measures 2 7/16" (inside diameter) and 1 7/16" at taper. Fits comfortably on wrists with a circumference of 6" to 6 1/2".

*All measurements are approximate and can vary slightly due to the handmade nature of the piece.